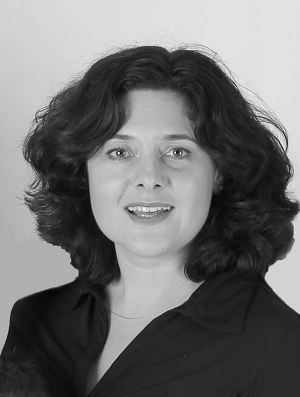 Natalia Tsvibel
School Principal
Natalia Tsvibel holds a Bachelor Degree in Social Work and Bachelor Degree in Russian literature, but her real passion for over 20 years was studying and teaching Judaism.
Since 1992 she has been teaching a variety of Jewish disciplines in Russia and Israel while working closely with Sokhnut and other Jewish organizations. In 2001 she moved to the Bay Area where she continued to teach classes and organize Holidays celebrations to all age groups for the local Jewish community.
In 2012 she took over the Emigre Program at congregation Beth Am in Los Altos and re-organized it into a consistent four-level program for families with children. In 2014 Natalia opened Yom Rishon School to let Russian-speaking Jews pass their own cultural and traditional heritage in their own style to the next generation of American Jews.
Natalia is a leading teacher at My Jewish Discovery class.
Elena Zusmanovich is an accomplished Jewish educator, has taught classes at the Annual Feasts of Jewish learning, Lehrhaus Judaica's Bible by the Bay, and Limmud Bay Area, and is a 2011 recipient of the Helen Diller Award for Excellency in Jewish Education.
Holding a bachelor's degree in Art History and a master's in Information Science, Elena believes that every piece of knowledge she holds should be used to find a right approach to a particular audience.
She sees her mission in repairing the "broken links" between our ancestors and the future generations, as well as between Jewish people from all walks of life.
Elena has been working with the Russian speaking Jewish community since the year 2000 and currently leads a Biblical Characters in World's Art class, teaches Judaic in Bnei Mitzvah Quest and conducts tours for Jewish sites of San Francisco.
In 2013 Elena founded "Magid" program to outreach those who are interested in gaining knowledge of the Jewish culture and history in an informal environment.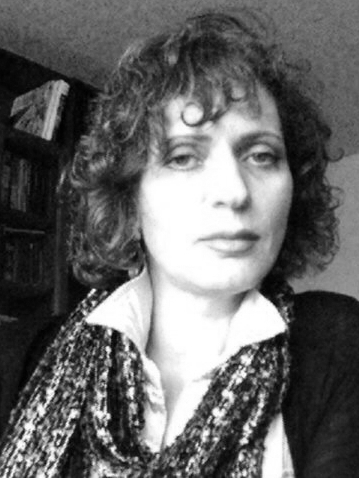 Elena Zusmanovich
Teacher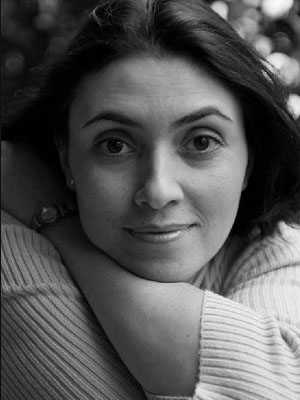 Diana Alper has an enormous talent for working with children and teens alike. She is a gifted educator, who inspires and brings joy to the process of learning. Diana has been the main educator of the Gan Haggim program since 2007 and has led many community holiday celebrations.
Diana believes that developing Jewish values and wisdom in children is a family affair which should start from the early age. At Yom Rishon school she is always sure to turn every educational program into an engaging journey into the world of Jewish wisdom and a magical experience for the entire family.
Diana is a well-known leader of the Russian-speaking Jewish community and among her project is the development of PJ Library program for Russian speakers in the South Bay. In addition to her work within the Jewish community Diana is a practicing nurse.
Zhanna Shpits holds a Master Degree in Education. Her teaching career spans over 20 years (she started teaching when she was a freshman), and music has always been a big part of her life.
In the US, Zhanna has become a well-known performer of her own original songs in the Russian-speaking community. She has always believed that music fosters growth in every aspect of a child's development. Her goal is to provide for your child a learning atmosphere where creativity and individuality are welcomed and nurtured.  Her goal, along with the belief to develop "the process" rather than "the performance", provide a warm, loving and socially inviting environment in which to learn.
Zhanna was one who started our Gan Haggim class in 2006. Since then she became the essence and the soul of the class as well as all Holiday celebrations.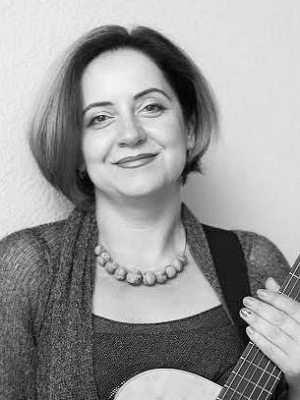 Zhanna Shpits
Music Teacher
Juliana Pelevina is a graduate of the Saint-Petersburg State University of Culture and Arts. For over 15 years, Juliana has been inspiring and developing young talents through painting, sculpting and fashion design.
As a master toy maker and a wonderful artist herself, Juliana's mission is to guide children to express themselves and to deepen their understanding of life through fantastical creatures, play dough sculptures and drawings.
Since year 2015 Juliana leads Judaic art projects for My Jewish Discovery class.
Juliana has 4 children of different ages and enjoys sharing her love of art and incredible creativity with them.